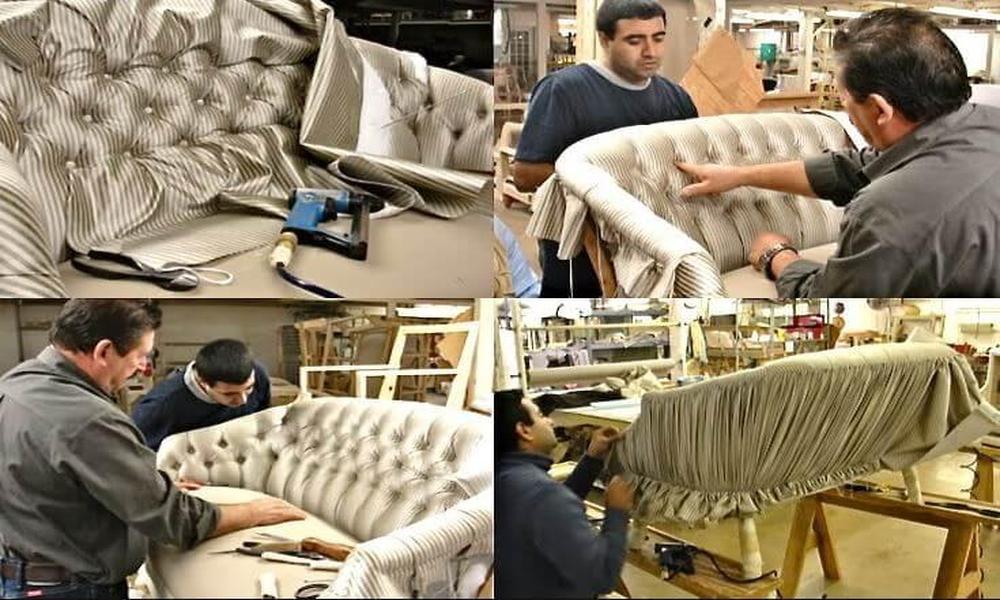 Customizing upholstery for office furniture is an important aspect of creating a comfortable and professional workspace. The upholstery can be customized to fit the office's style, brand, and functional needs. Let's have a look at various options for customizing upholstery for offices.
Fabric Selection
Choosing the right fabric is crucial when customizing office furniture upholstery. The fabric should be durable, comfortable, and easy to clean. Office chairs and sofas are often subjected to heavy use, so it's important to choose a fabric that can withstand daily wear and tear. Some popular fabric choices for office furniture include leather, vinyl, polyester blends, and nylon.
Color and Pattern
The color and pattern of the upholstery can be used to convey the office's brand identity and style. Neutral colors like black, grey, and beige are popular choices for professional environments. However, bold colors like red and blue can also be used to add a pop of color and personality to the space. Patterns like stripes, chevron, and polka dots can also be used to add visual interest and texture to the upholstery.
Foam Density
The foam density of the upholstery can affect the comfort and support of the furniture. Choosing the right foam density can help prevent back pain and fatigue for employees who sit for long periods. High-density foam is often used for office chairs and sofas because it provides good support and durability.
Custom Logos and Designs
Custom logos and designs can be added to the upholstery to promote the office's brand and create a unique look. Embroidery, screen printing, and heat transfer methods can be used to add logos and designs to the fabric. This is a great way to create a cohesive look throughout the office and show off the company's brand.
Contrast Piping
Adding contrast piping to the upholstery can create a subtle yet impactful design element. Piping is a small strip of fabric that is sewn around the edges of the upholstery. Choosing a contrasting color for the piping can add visual interest and make the furniture stand out.
Environmental Considerations
Eco-friendly and sustainable materials can be used when customizing office furniture upholstery. Recycled fabrics, natural fibers, and low-emission foam can be used to create a greener workspace. This is not only good for the environment but can also promote a positive image for the office.
Ergonomic Design
Ergonomic design considerations can be incorporated into the upholstery to promote employee health and wellness. Features like lumbar support and adjustable armrests can be built into office chairs to reduce the risk of back pain and repetitive strain injuries. Choosing upholstery materials that promote good airflow can also help keep employees comfortable throughout the day.
Conclusion
Customizing upholstery for office furniture is an important aspect of creating a comfortable and professional workspace. By choosing the right materials and design elements, offices can create a cohesive and functional workspace that promotes employee health and productivity.